Problems never go away
August 1, 2008
walked away from the hate
came out as the champ
walked towards a dark fate
wounds oozed clothes damp

walking turned to creeping
as soreness turned to pain
not one tear not once weeping
through it all staying sane

tossing and turnig
through the night
wounds were burning
as skys reveal light

looking over to the infant
not knowing its futures turned dark
rage taking its innocense,
rage will take its heart

curled up yelling out dying
as life slipped away
but not once cying
help was on the way

waking from a deep slumbar
eyes were heavy
pains coming in numbers
the wounds were deadly

abdomens wide open
looking to the sky
praying and hoping
is this all worth life?

the answer was yes
each day reminded by the scars
the despisers did their best
the despisers went to far

once again on the top
the despised lives
the cowards shocked
but can the wounded forgive?

no, the wounded lives on
as a constant reminder each day
to the jealous one
problems may never go away.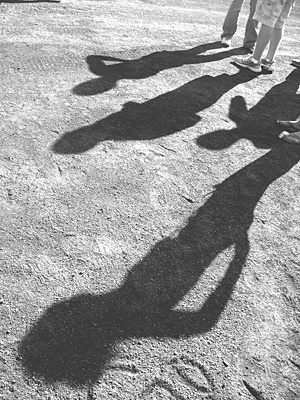 © Trella R., Mountain Lakes, NJ