Love Is a Little More Than Hate
July 31, 2008
She has tangly black hair,
big brown eyes,
pink lips like the color of my favorite nail polish
and an awkward smile.

Sometimes I hate her,
at times I could accept her.
She says I'm evil,
I think she is too.
We never wave white flags at each other.
We keep on fighting until a winner is announced.

"I hate you," she says.
"Good, 'cuz I hate you too," I reply.
"Whatever." She rolls her eyes.
I smile.

I hate you.
I hate you.
I hate you.
It's so strong.
But when you love someone,
you can love them until you can't love them anymore.
Just saying it
doesn't mean you feel that way.
Only our hearts will know the truth.

So, my dear sister,
I,
hate,
you.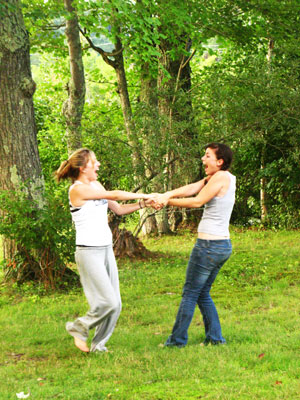 © Chantal C., Falls Church, VA