Questions for You
September 13, 2012
Is it scary how much i like you?
or do you find it sweet?
is it a coincidence,
or fate when our eyes meet?
is it sad and pathetic how often i think of you?
or do you find it amazing,
because you often think of me too?
when i speak to you,
i am who i want to be,
but when you speak to me,
is that who you want to be?
we don't talk ever in person,
though i see you everyday,
would you like to change that?
and if so, what would you like to say?
these are my questions for you dear,
and though i may not ever get their answers,
i hope you consider their purpose.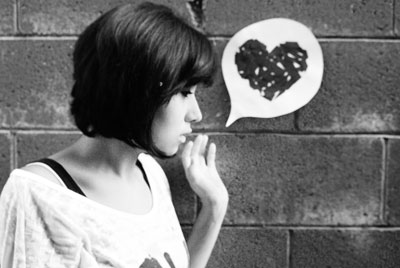 © Michelle B., West Covina, CA