Intertwined
September 12, 2012
The sun twinkled in her eyes,
While the wind Blows her long hair back.
Goosebumps rose to her arm,
As the cool wind brushed against it.
My fingers intertwined with her,
As the sun grew brighter.
My feet sank into the cool sand
The beach water spread to our thighs each time a new wave formed.
As we grew closer the sun grew brighter
Our lips touched gently leaving a trace of her vanilla chapstick on my lips
As we pulled away everything seemed so still.
Like the earth stopped for a quick second
No memories of the past or future
Just living in the now,
With her
The beautiful girl who saved my soul, opened my heart, and made me believe in love
As our lips touched lightly
We leaned back
And our bodies sank in the sand.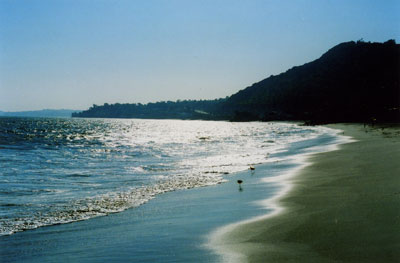 © Adam L., Washington, DC