Windowpane
September 9, 2012
Sitting outside the cold windowpane,
my soul gives in to the spirit of the rain.
The drops, so minute, each sparkle and gleam,
forcing me to reflect on my last night's dream.
Like now, small creatures ran from the clouds,
overshadowed, defenseless, they tried to stand proud.
I, with more power in communication,
tried to save the creatures from our developed nation.
In the image, however, I faced the world alone,
I could not save the innocent from industry's drones.
The poor souls struggled to find shelter,
there was nowhere to run from the powerful weather.
Alone, the animals could not brave the storm,
and looking through my window now, I see why I'm torn.
Our society is industrial, corporate-run,
if it is not stopped, nature won't see the sun.
Yet, the picture outside is not all gloom;
a hidden message exists as clouds shroud the moon.
As a rain drop, alone, would cause no harm,
one human, by himself, would not be as strong.
Yet together, a community can accomplish great feats,
Just as rain drops, in union, are flooding my streets.
Humanity must realize as we pollute our seas,
that resources are finite, we can't do as we please.
Careless errors in judgment are killing the defenseless,
we must unite, conserve, and resist being selfish.
Though the power of machines and greed of men are strong,
I believe, that together, in peace the world can belong.
Though irrevocable damage has already been done,
the money-hungry corporations have not yet won.
As the scene mirrors the hopes and fears of my dream,
I take solace in knowing things are not as hard as they seem.
Noting the power in the unity of rain,
I continue musing at my window pane.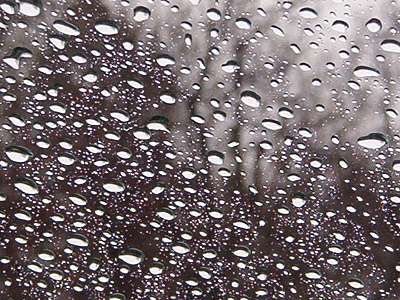 © Terrin C., Humboldt, IA