Of Blue and Grey
September 9, 2012
The morning was grey, dark and dreary. Its silence was eerie
The men in the Grey came through the morning dew
everyone knowing their lives could be through.
The battle was brutal and nothing but futile
the cannons banged, muskets shot, and swords clanged, deadly yes, safe not.
In the end the Blue prevailed, but really it was a loss that was veiled.
For a war of the Blue and the Grey would never be won, but lost until the war
was done.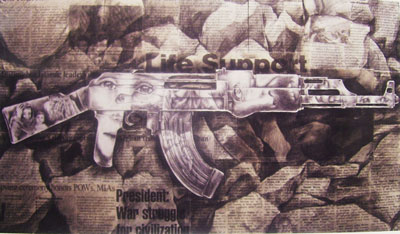 © Claire V., Lubbock, TX