An Ode To Freedon
September 9, 2012
Way back when, there was a time when the sunshine that brings smiles to faces was pain.
Beads of sweat ran down our back and cheeks mixed with tears from the whippings that man gave.
The labor was never good enough.

An ode to the unleashed cuffs that surrounded my ankles
To the emancipation proclamation
To a new beginning

Thou no longer waits for demands to be given,
Or the sloppy seconds for supper.
Famine murdered those who hath not seen brighter days as today, who bared children by strangers that has no one to seek protection from.

An ode to civil rights
To mouths being fed
To a mother's warmth.

Scars from the healed bruises covering bodies are sureness of success.
They were beating on the innocent ones, the babies too.

An ode to clasped hands
To answered prayers.
To the blessings from the man upstairs.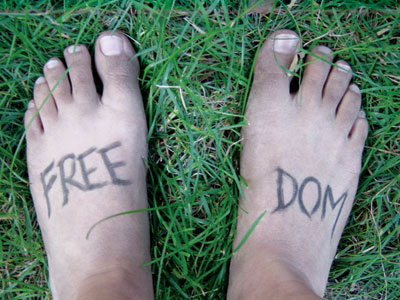 © Anna B., Northville, MI