The Lake
September 9, 2012
I walk to the water,
And feel it as I dip my toe in.

The water is cool,
It feels good on my warm skin.

I jump headfirst,
Into this unfamiliar place.

For a while,
It feels nice.

The water flows around me,
It takes me through its beauty.

The sky goes overcast,
The current becomes too strong.

I get caught in it,
I try to swim against it.

The current is strong,
But I keep my head above water.

I see stars fall from the lit sky,
As they land in the water their light goes out.

Something grabs me,
And pulls me under water.

I struggle to keep my head up,
But I can't keep it for long.

I'm under the water,
I can't breathe anymore.

I open my eyes and see the stars trying to help me,
But they get pushed away.

I look down to see nothing,
Only the bottom of the lake.

My foot is pulled,
But nothing is pulling it.
Suddenly,
I am free.

I swim to the surface,
And gulp in the sweet air.

The sky clears,
And the current becomes gentle again.

I start to swim again,
Wanting to feel the calm water.

I let the water take me again,
And it feels nice.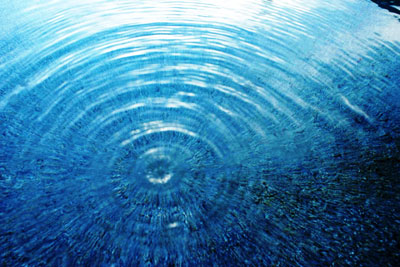 © Sadra L., Buckeye, AZ