Dammit
August 25, 2012
I don't love her.
I've met her fourteen times only,
Or thirteen or fifteen. I'm not sure, but
It's not like I'm lonely.
No, I don't love her
When she's dressed pretty and clean,
Sitting with perfect posture,
Sitting just like a queen.
What makes you think that I love her?
When I can't help from smiling?
Or when I get twice as dumber?
I assure you: it doesn't mean a thing
I couldn't love her
my recollection of her is but a caricature
It would be weird. and insecure
Declaring any affection would be premature
I dont want to love her
Its only going to hurt me in the end
Because shes already got a lover
And i will always be just a friend
i don t know what to say or where to start
a joke a song? a work of art?
its too late because she has im paled my heart
it hurts like hell and I'm falling a part
But when she runs her hand through her hair,
I know that I won't want to be with another,
and the second she falls, that I will be there
because, dammit, I love her.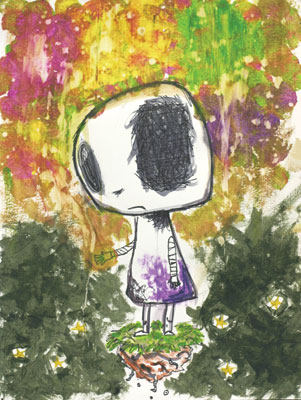 © Ashley W., Port Charlotte, FL