My sister's keeper
August 29, 2012
The youngest of four, one boy and three beautiful girls.
We all use to live under the same roof.
Some time has passed one off and married and the other still remains.
I think back to the nights we stayed up late with mommy playing board games.
It'll never be the same we've grown too old for games.
Well me i'm still young the youngest at that.
Still doesn't change the fact
I am my sister's keeper.
This i will always be regardless of how much we fight i'll always love them unconditionally.
Blood is thicker than water and they're closest to my heart.
I am my sister's keeper
i'll continue to do my part.
You think because i'm the youngest that this can't be?
Am i too small?
Not strong enough?
Do you doubt me?
Trust me i'll do what ever it takes to protect my sister's by any means.
I am my sister's keeper for this i'm proud.
I may not tell you enough but you two should know, i wouldn't ask for different sister's i love you and i promise to defend you even when wrong.
That's what sister's are for; I'll never turn my back on you sister's until the end.
I am my sister's keeper until the death of me.
No one or nothing could ever come between.
I am my sister's keeper you'd have to go through me.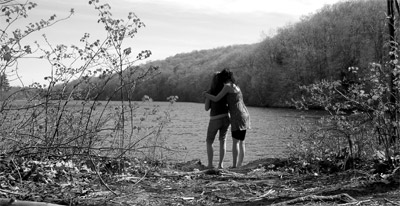 © Paige B., Woonsocket, RI