The Sub
August 25, 2012
The Sub
IT walks in
Not a sound is made
SHE snarls at us
Smiles quickly fade
No one talk!
The sub shouts
Our once happy faces
Are filled with fear, some with pouts.
We all plug our nose
As HER scent fills the room
It's a mixture of toxins
A nasty perfume.
Brave ones start to whisper.
In powerful blasts,
Our sub teacher
Shuts them up fast.
We all stiffen up
Scared to the core
Some scardey cats
Eye up the door.
Escape on our minds
We hardly see
Our sub teacher
Looking right at me.
I take a big gulp
Then look straight ahead
IT walks toward me
Then IT said





Stop the talking
Stop the looks
Stop the writing
And reading books
Cut out the whispers
Don't fall asleep
Focus on me
Don't make a peep.
I look up at HER
With eyes like an owl
Ready to listen
SHE only scowls.
IT walks away
My heart starts to beat
As kids look at me
My face fills with heat.
IT walks to the front
I look at the clock
The bell rings
I'm filled with shock.
The class is over
It cant be
I look at the clock
6:03.
It was a dream
I feel like a fool
But now let me tell you
I can't wait for school!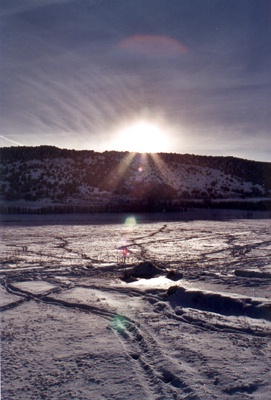 © Brandon T., Manila, UT