A Lovers' Christmas
August 28, 2012
'Twas the night before Christmas, and all he could feel
Was his strong love for her, from her head to her heel.
In his arms held her, so gentle with care
She smiled and laughed, then tousled his hair

He grinned and placed a light kiss on her head
She said "it's late! Now go off to bed!"
With him on the couch and her laid in his lap
Together they cuddled for a long winters nap

He woke in the night and saw in the light
The face of a sleeping angel, what a beautiful sight!
Her hair was so soft, and her skin seemed to glow
He wished nothing more than for time to go slow.
He leaned in close and whispered in her ear
"Be mine forever, stay with me here"

As the morning sun rose and light filled the room
They woke together, morning coming too soon.
She whispered to him "it's Christmas day"
He said "yes it is, but on this couch we should stay"

"I love you" he said, "Te amo mi amor"
She smiled and kissed him saying "I love you more"
He kissed her back, then pulled her in close
Then he whispered to her "I love you the most!"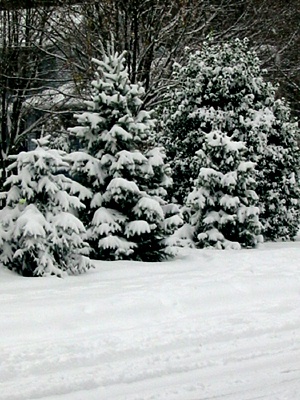 © Kristen S., Sewell, NJ