The other half
August 30, 2012
I'm the one, who is the exact opposite of who you really are. 
I'm the one who makes you do things you wouldn't normally do. 
I'm the one who always takes it too far.  

I'm mean, temperamental, discreet and more than a little insane. 
I can cost you more than just pain.   
I come at you when you least expect it. 
I take over what you used to know, what you used to be 
As long as I'm with you, you will never be free.

Others think they do but they really don't understand 
They're always trying too....lend out a helping hand. 
They seem to think that there's a way to stop someone like me. 
I guess we all have a weakness
And it's usually something that we didnt expect to see. 

However I was never always there. 
Don't know how I came to be
But I don't really care. 
There was a time when it was just you. 
Innocent, naive, carefree
And unconcerned with what is or isn't true. 

See now that's where I came in. 
I pray on who ever I think is weak. 
Make some people believe that you're a freak. 
Ruin what you thought was real 
Make you forget about how you used to feel. 

I'm the other half 
The one you never wanted to be 
Like I've said before, as long as I'm with you, you will never be free.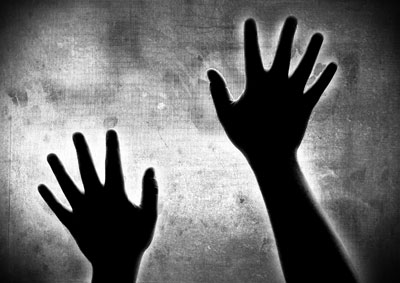 © Andrew F., Lake In The Hills, IL