The Moment.
August 5, 2012
A man in a field thinks hard of his life.
Dreaming that it will end soon.
He longs and hopes to see his wife.
He takes a long stare at the moon.

He glanced at a star across from the moon.
He looked at it for days.
He stared at it from April to June.
Seeing it never left his daze.

He went to his masters bed.
Grasped the knife in his hand.
He thought of the times he wasn't fed.
And was tired of being a foot in the sand.

He thought about the work they did and the pain they felt.
As he stared at his pale head.
He remembered the time they put his brother for sale.
And he stood there, feeling a slight bit of dread.

His hand grasped hard
He slammed it in his chest.
He tried to scream out far.
But was silenced to his death.

He felt empowered and so had the slaves that watched him.
They wanted to feel that rush.
They grabbed a knife that was cut thin.
And screamed at the top of their lungs.
" This is for us!!! "

The man stared at the star one last time.
And he ran full speed.
He didn't care about the obstacles he would climb.
And the others followed like a stampede

He ran past the separation.
He ran past the forgotten labor.
He thought past the segregation
Everything he wanted was in his favor.

Everything he needed was in his voice.
Everything he was was in his voice.
He was a man of words.
He was a man.
He showed himself worthy to be let free.
Everything he had was taken.
Except his voice.
The thing that motivated millions.
The voice that slowed down racism.
The voice that empowered a oppressed race.
This man wasn't martin Luther king.
This man wasn't a hero in history.
It wasn't the man that made the history.
It was his brain that gave him the function to think.
It was his main point.
Not the man himself.

This man got shot like many other's.
But he did one thing different.
He said " Listen all my friends and brothers ".
"One day will be the day we destroy ignorance"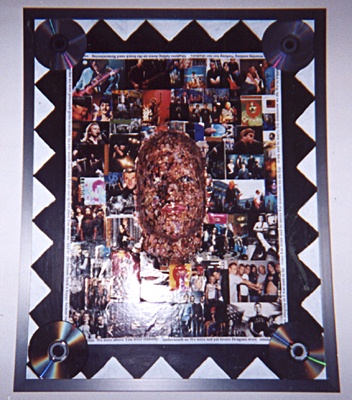 © Lindsay Q., Cincinnati, OH