The Mirror
August 12, 2012
One day, while counting all my ghosts,
Whilst weathering the chill of fear,
I considered what scared me most,
And found myself a mirror.

I saw right through the spotless face,
Saw forlorn ashes within.
I reached forth to longingly trace
The mirrored lines of what could have been.

The marble floor vanished beneath me.
I fell fate once more to my own ends.
One path stretched as far as memory sees.
The other past what faith pretends.

I saw that I could start anew,
That luck had witnessed my regret.
I cringed with doubt (it was all that I knew),
But timidly took the first step.

Years later, while letting my mind stray,
Surrounded by all that I held dear,
I revisited my younger days,
And happened across the mirror.

In the glass was a person unbound,
As serene and wise as a tree.
I had conquered the mirror and finally found,
That it showed what I chose to see.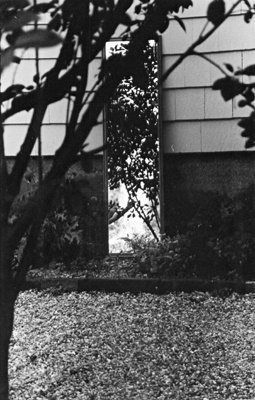 © Kate R., Marblehead, MA