Mirror
August 4, 2012
I look in the mirror and what do i see,

i see a different person

it just ant me.

Pain, suffering, love, and hate.

Thats something we all can relate.

Just let me go and let me see,

just really who i wont to be.

You have molded me,

you have been the one to create.

Now let me go before its to late,

the monster inside is coming out.

So let me go to make my own route.

For now I'm the one to create

a beautiful life,

make no mistake.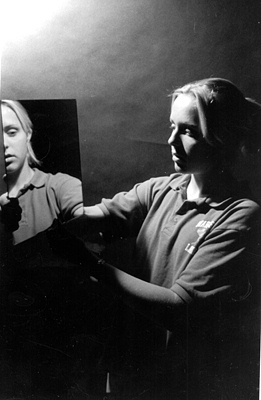 © Hadley B., Marblehead, MA