Imprinted
August 8, 2012
It's strange now to think of you, lifeless and still
While I continue to walk the streets of our little town,
The streets we used to walk along
Hand and hand, heart to heart singing our favorite song.
Winters are dreary and cold without you,
Summers go by faster too.

Death is something singers chant about
As if it were something they could not go without.
Let them wait.
Death took you away from me,
To a state of being I never wanted to be .
Day dreams become vivid now
Something I never understood how.
Your sweet smile creates flashbacks to your existence,
The beauty of your life that will never end
As you go through a life in heaven to mend.
The soft warming feeling in a lover's touch,
The little acts of kindness that you never thought meant much.
The blossoming of a flower never seemed so less in beauty
Until you made my happiness your duty.

For now we are miles apart,
But only in every way except the heart.
The intensity in feelings I cannot pretend
But I promise you that we will be together again.
The imprint on my heart is there forever
Before, now, and ever and ever.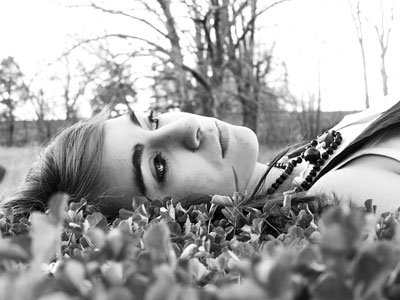 © Jasmine R., Bourbon, MI