Stop. Rewind. Play.
August 7, 2012
Like a movie, that night replays in her head,
Seeing your face while she's lying in bed.
Can't comprehend what happened to her,
He said; She said…you hurt her.

Just a poor child, unaware of your games,
Is it that you're blind, or do you like causing pain?
Because she blames herself for what you did that night.
You stole her innocence and inner child.

But in court you stood with your head held high,
'Not guilty,' you plead. We both know you lied.
The jury then voted and made their decision.
Sparing your life, they sent you to prison.

Even though you're locked up, the memories still hurt.
Every day she remembers how you were her first.
Everyone knows she'll never be 'OK,'
With the world as a screen,
Stop. Rewind. Play.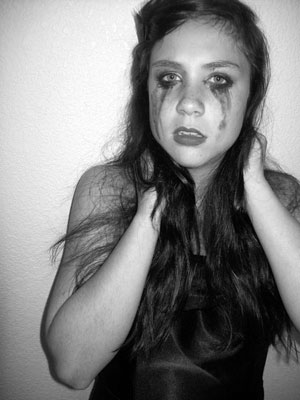 © Tiana D., Monument, CO