A Window on Normal Snowballs Past and a Happy Chocolate Future
July 28, 2012
Looking out the window
At the kids throwing snowballs,
I slurp up my hot chocolate
And think about my past.
I question how my life has seemed "normal"
And wonder if I'm finally happy.

I know that right now I'm happy,
As I draw art on the window.
I'm sure other kids wouldn't find this "normal,"
But it sure beats getting pelted with the snowballs
which occupied the winters of my past.

It's my fifth time this week to drink hot chocolate.
My parents don't care as long as I'm happy.
I'm sure it has to do with my past,
And the kids on the other side of the window...
The ones who used to pelt me with snowballs
Every day, until it became "normal."

The bullying had always been "normal."
I suppose my escape from it all was hot chocolate,
The eraser of the snowballs...
The placebo to make me happy.
For I know I'm getting better, as I look out the window
And don't feel tortured about my past.

It was me who finally changed my past.
But it's also me who's defining "normal,"
As I sit inside, watching kids my age through the window,
And down my never-ending cup of hot chocolate.
Am I finally happy?
Yes...as long as I stay away from snowballs.

My nightmares used to be filled with snowballs,
But that is all in the past.
For I'm almost sure that I am happy,
And well on my way to becoming "normal."
My vice shall remain hot chocolate,
But it will not always be consumed at the window.

Through the window I see snowballs.
I drink hot chocolate to celebrate this officially becoming my past.
I may not be "normal," but I am happy.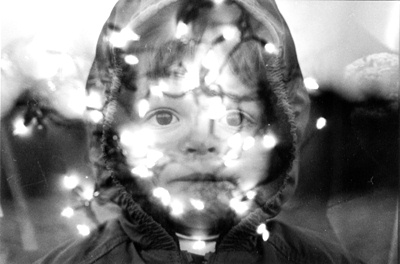 © Catlin B., Marblehead, MA