Keep My Name Out of Your Mouth
July 26, 2012
People often ask me why I have two names.
Why I switched, why I changed:
Kayla was a fragile bird,
A skeletal remnant of her murdered innocence.
Kayla was weak.
Kayla's the name that One spoke against her skin, as he cut deep into her soul.
Kayla's the name that was sold to the highest bidder of Hell.
Kayla's the name inscribed on the gun Two held to her head.
The name tattooed on his flesh.
Kayla's the girl I keep locked deep inside my head.
Kayla's dead.
Janine's the one that got away.
The survivor,
The addict.
Janine is a name that is left untouched, that is clean.
Untainted. Uncorrupted. Undefiled.
Kayla never belonged to me, it belonged to them.
She belonged to them.
Janine is mine, Janine is me.
I don't belong to anyone now.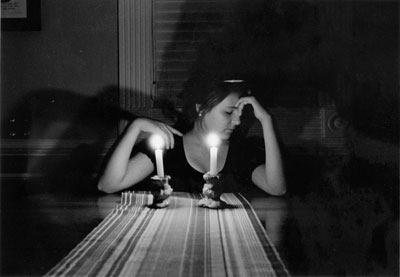 © Eleanor K., Bethesda, MD