"Fine"
August 1, 2012
You were born, you grew up, and now you're gone.
Now I talk about you because it's been far too long.
It's quite a story to tell because it's about you.
Your life was so complicated, and there were things that too many people knew.
You were surrounded by brick walls that never let you out.
You never got to be one of those people who were out and about.
You stayed inside and watched the world from your window.
People told you that from the moment of life that you've been low.
Your life was like shattered and broken glass that never came back.
People never talked good about you, just the things you lacked;
like a beautiful smile, breathtaking eyes, and a perfect body.
As a kid, you were perfect because you were never naughty.
Your room was empty, and your papers were blank, resembling your expression.
When you sinned, you never attended a real confession.
That's your life, clearly different from mine.
You chose what you wanted, and you chose to leave. I'm here alone. That's fine.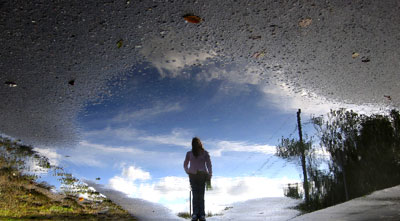 © Daniel H., Oak Bluffs, MA