Miss Mystery
July 15, 2012
There's a person deep down in my core,

and everytime I'm hurt she's left feeling sore.

She's always left bruised, but never broken,

and nobody's heard her voice because she's never spoken.

She only cries tears of pink, never blue,

and the shape of them is easy to misconstrue.

They never fall or smear in their tracks,

but in their wake stays a thousand cracks.

The place in which she mourns isn't quite known,

all we know is that she does it alone.

Her heart is hidden in a world of pain,

because no matter what she does, there's nothing to gain.

No one understands what's in her mind,

but that's because her thoughts are blind.

She's the hidden girl deep down within me,

but she prefers you call her "Miss Mystery."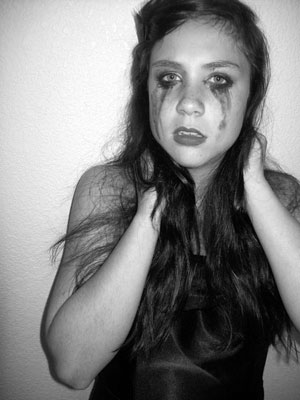 © Tiana D., Monument, CO