Broken Heart
July 8, 2012
Let me out! The pain, it hurts!
Who has done this!
I am trapped inside these dark walls,
These black and bleeding walls!
They pulse and throb and I can't stand the sound!
It echoes inside my head, it won;t go away!
Please make it go away! Help me out of this place!
I don't want to be here any longer! The pain....it's too much to bear!
I will die if I can't find my way out!
I don't want to die, I don't want all this pain!
I don't want to whither away to nothing, along with this broken heart.
Save this heart, save my life!
Patch the holes, fill the cracks, mend the bleeding.
I know we can both be saved saved and keep on living.
If someone would only try!
I know we can be put back together again.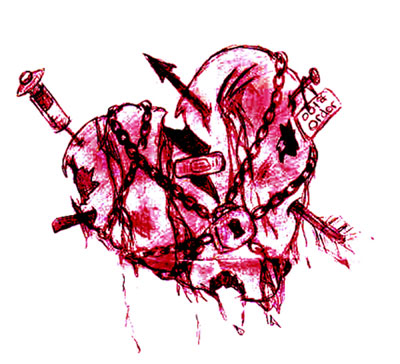 © Asia B., Hudson, MA