I Send out My Time on a Dove
July 15, 2012
Here I am, stuck in the middle of time.
Where did it begin?
How will this end?
I stare at the clock and watch its hands.

The hour hand surpasses the minute
As my confused idea of time carries out.
Hours fly by, but I dread minutes alone.
My focus is coming in and out.

A wedge out of the day's clock--
I seal it up and send it out on a dove.
I hope it was well spent…
Fruitfully, and with all my love.

Standing in my dream, I watch myself.
From the outside I see what they're talking about.
Eyes, lachrymose. Hands shakily wrung out.
A troubled soul singled out.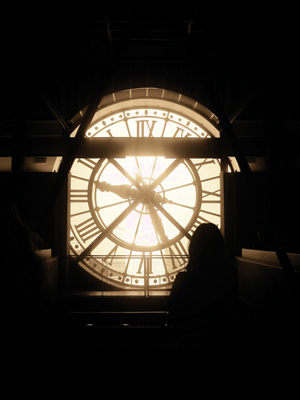 © Treza R., Kalispell, MT