The Absence
July 10, 2012
"Have you checked the mail today?

Gone sifting through the stacks

A letter come from father, yet

For family that he lacks?



"I'm sorry not today, my boy"

His mother's smile was weak,

"But just you wait a few more days

It's only been a week."



"Seems so long since we received one

Even longer he's been gone

I fear that…I'm forgetting,

I just wish the war was done."



His face turns hot and blotchy red

Tears welling in his eyes

Huddling close to mother,

She holds him as he cries.



"Oh my dear, sweet, perfect angel,

These hard times will end soon.

Homebound, safe and happy,

Dad will come home to you."



With comfort drawn from empty words

The boy relieved a yawn

A heavy smile, and tucking in

Padding out once sheets are drawn.



Doors are closed, lights deadened

The woman softly weeps

Re-reading notes from absent lover

Seeking calmness, breathing deep.



Worn parchment clutched in frantic hands,

She wills her hopes ring true.

For as her son believed her words

She wishes she could too.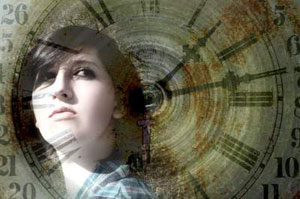 © Ryan K.