Dream Girl
July 28, 2008
I had a dream.
Dream of a girl.
A girl that is everything to me, all I want and all I need.
A girl I knew.
I knew everyday like the sun, moon and stars.
A girl that reminds me of an angel.
Everyday in my mind, I wonder who you were.
I could see her outside of my mind too from the sun.
The sun looked like you in my dreams with hair, blonde hair.
But you had a blank face with a smile like the moon.
A familiar smile but whose?
I must find her without fail!
Denying and hopeless, with no motive to find to you.
I need a motive. But what.
Stars.
Reminds me of earth,
Billions of people like billions of stars.
I must fin that star like I must find her
You gave me wonder of life when I wonder in my mind to search for you.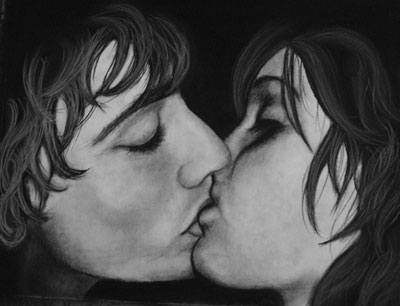 © Anna Y., St. Robert, MO