I Won't Complain
July 28, 2008
His eyes are burned in my mind,
But- hey
I wont complain.
Onyx,
Rung in topaz,
Rung in emerald.
My private escape.
Two twin galaxies staring back at me.
They promise truth,
They promise love,
Undying, irrevocable, eternal love.
Forever mine to fall into.
His eyes haunt my dreams at night,
But again-
I won't complain.
As long as their mine at which to gaze.
As long as he looks at me in a way that melts my soul.
As long as my eyes lock with his as we share "I love you"s-
I wont complain.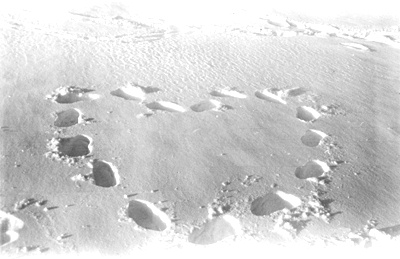 © Kim B., Marblehead, MA