Now what?
June 8, 2012
The last train is approaching. Please proceed to the platform now.

There is no one around
No one to hear the announcement
No one to board the last train
No one to fight for seats
No one
But me

I peer into the darkness
Pinpricks of light in the distance illuminate the tracks
The train comes to a stop
The doors open
Beckoning me in

Its empty
I can choose any seat I want
I sit in the reserved seat
And then it suddenly hit me-
There is nowhere for me to go
This train can't take me anywhere

Doors are closing

I dash out in the nick of time
Watched the train pull out of the station
Next stop, Yew Tee
Doesn't matter that it's ferrying ghosts left behind
The train must go on

The station is quiet
Lights are flickering off
The staff are ready to go home
Not by train, of course

Thank you for travelling with us. Have a nice night!

I wonder who this last announcement is for
Maybe its specially for those left behind
Those with nowhere to go
Those who definitely do not want your thanks
Those like me

Now what?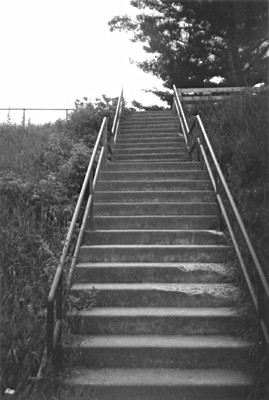 © Eva A., Eagle River, WI