My Pain
July 3, 2012
Pain is all I have in this life.
It is my oldest friend and sometimes I think it's my wife.
It never leaves and it's always at me side.
Though I hate it with every bit of my soul it's something I must abide.
With every passing day my darkness grows and pain consumes my heart.
I'm at my end and my sanity falls apart.
I look into the mirror to try to find some sign of my humanity.
As usual I fail and fall into insanity.
My life has no significance so I give into my pain and be for death.
Now I wait... til the day I take my last breath.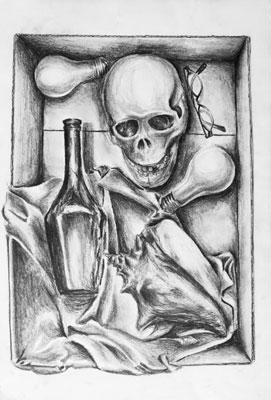 © Karen S., Norwalk, CT