Sweet Lips & Black Heart.
June 29, 2012
You have a black hole heart
And as it begins to twist
It sinks into a lonely abyss.
You'd be led to think
That as it begins to sink
I'd be less drawn to standing on the brink,
But as I begin to fall
You begin to call and I begin to crawl
Back into this lonely abyss
That you call your wonderful mall.
It holds all your f--- ups,
Your mess ups,
Your suck ups,
All of your people both short and tall.
And in it there lies a long long list
Of all the girls you've kissed,
But I figured "oh well who could be missed?"
If I got to the top,
If I let it all rock,
And never said stop, then maybe something
In your head would pop.
It would click
It would tick, but I forgot
you thought with your d---.
Yet you didn't forget to kick
The dirt in my face
As I fell to this place.
This wonderful place
Along with all the other kisses you've taste.
Along with my kiss
You threw me to the abyss
Just another piece of you
I never shall miss.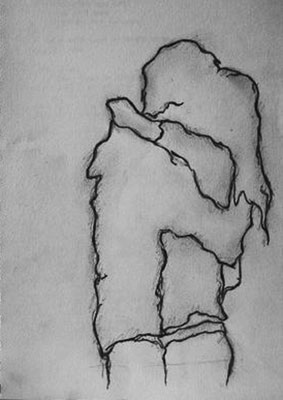 © Nicole B., Newcastle, WA