What could this be?
June 29, 2012
The simple sound of your voice.....calls to me. 
As I think to myself, what could this be? 
When I talk to you, I hear nothing but the truth.
When ever I'm with you, I'm reminded that I'm still in my youth. 

I can't help but smile when I look into your eyes. 
I can't help but be saddened, when ever we say goodbye. 
What could this be? For I do not understand. 
What could this be? For you are nothing but a man. 

Age is nothing but a number, when it comes to matters of the heart. 
It seems as though my mind has finally fallen apart. 
I fear that you and I may never be but something inside, tells me differently. 
I don't know why I feel this way. I doubt that I may never say, the words that I know are true. Could this be that I'm falling for you? 

What could this be? Should I tell a soul? 
What could this be? Is what I'm feeling even so? 
Or maybe this is just a faze. Something that will pass and eventually fade away? 

I've never had someone like you in my life. 
I even find myself imagining what it would be like to be your wife. 
What could this be? Still I don't understand. Could this be love? Or a message sent from above? 

What could this be? I fear that I will forever be confused. 
My heart still beats but only just for you.
I have never felt this way before. This unknown feeling has opened up a strange  new door. What could this be? Someone please explain! 
I'm sorry, for I do not mean to complain but this is something quite eerie to me-as it came so suddenly. 

What could this be? This feeling makes me think and do strange things.
 It only appears whenever I'm with you or you in my mind. 
Then I long for you, to forever  be at my side. 
What could this be? I'll probably find out eventually.
For now I marvel over the possibility of you and I together for eternity.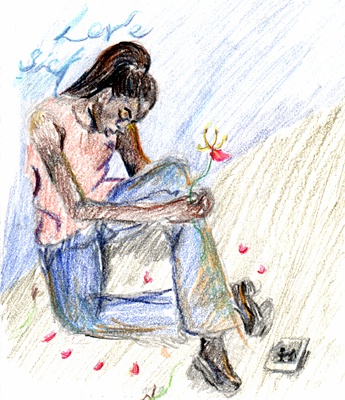 © Sherell B., Philadelphia, PA