The Flame Within My Heart
June 28, 2012
The ticking of machines,
Ringing in my ears,
I feel my life slip away,
Along with all my fears.

I think of them now,
As my mind begins to drift,
Laying in their burial ground,
Village by the cliff.

A tiny town it had been then,
Never grew nor shrunk,
I spent all my childhood there,
Until my all my dreams were sunk.

It was May 15 of almost a century ago,
All was strange throughout the town,
Nobody wanted to meet my gaze.
Everyone seemed down.

There were urgent whispers,
And it was on this day,
I discovered of a betrayal,
That stayed with me until today.

My long time best friend,
To a most horrible fate,
Had sold my parents out,
To be burned at the stake.

Broken hearted, weeping,
I set off toward town,
To warn my parents of a fate,
That would surely bring them down.

Racing through the streets,
At last I arrived at home,
Bursting through the wooden door,
But it was quiet as a tomb.

Again I raced through the streets,
Very much alone,
For all had gone to village square,
To watch my parents burn.


Accused of something they hadn't done,
Yet no one seemed to care,
Cold hearted souls stood next to them,
Not even a thought they would spare.

The fire started,
I ran faster,
Pushing through the crowds,
Held back by the pastor,

But I didn't seem to care.

Fire leaping,
Bursting and popping yet it all seemed the same,
Never will I forget the look,
Before they were engulfed in flames.

It was if my heart had shattered,
Creating a black hole,
I was hollow in the inside,
My heart swallowed whole.

As if blinded by an unseen light,
I fled into the night,
Running, running,
Away from my fright.

Until I stopped,
In the middle of the night
Panting and gasping,
At our cottage door.

Inside I went,
Up the stairs I crawled,
Into their bedroom,
And into the night I called.

Picking up the locket,
Standing by the lamp,
I hugged it closer,
Sobbing until my face was far past damp.



Through tear stricken eyes,
I looked over to see,
With great surprise in my heart,
A letter addressed to me

The letter told of a sorrowful tale,
And as I read it I understood,
They had done it to save me,
When the town misunderstood.

A witch had been accused of me,
Yet my parents soon had known,
Never would they let that fate
Go upon me alone.

They did what they could,
By offering themselves as bait,
But never did they tell me,
To save me from the town's hate.

At that time,
I dreamt of them,
Smiling in their happy days,
Their eyes like sparkling gems.

And at that time,
I had a change of heart,
I grew strong for them,
To face the world and play my part.

I knew they wouldn't want me,
To sulk and cry all day,
So as a last promise,
Strong I would stay.

I lived my life with no regrets,
And never would I forget,
That fateful day in early may,
When all was dull and grey,

The look upon my parents face,
That changed my heart,
And made me strong,
So happily I could part.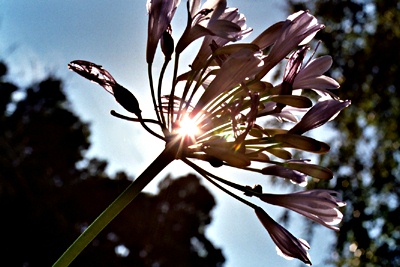 © Brandon W., Redwood City, CA