Help.
June 25, 2012
In the absence of light
Still casting a shadow,
And deceptive pain
Where music has left
There is nowhere to hide
Except forests between the tides
Of troubled waters
That washes the day away.
There is no sunshine
In the lonely dark side
Only endless deaths by dust storms.

In time,
We will all become
Colorless in a
World of color
And we will all hate
The eyes in the sky
And dream of art
Like seas of glass.
The moon and stars will think
But not powerful enough
Against that dark energy
And the world will never be the same…
Help.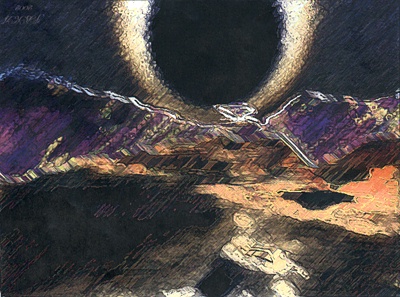 © Jason B., Colorado Springs, CO