untitled
June 25, 2012
As she stands still, the moment frozen, as she watches.
As he stands still, the time slipping, as he tries to fix her.
She just stares, seeing nothing at all.
He works, fumbling, running out of the time that is frozen forever.
Her eyes wander, her fingers begin to move, she begins to see, she begins to feel.
His tears clear, the time goes slower, he begins to lose all fear.
She gasps as he gives her breath, and as he heart makes its first beat.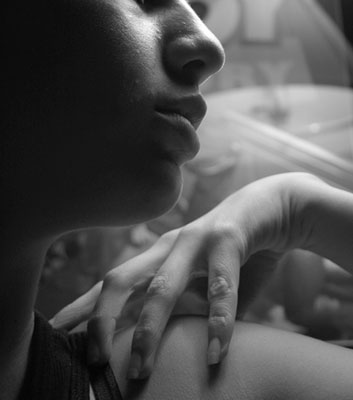 © Rebecca B., Santa Clara, CA