A change of heart
June 25, 2012
once we were enemies,
you and i together
we created misery.

we would scream,
we would shout,
we would hit,
to get our thoughts right.

but through hatred,
our hearts would beat anew,
when we were thrown together,
without a clue.

and for that one hour, we changed.
we didn't scream,
we didn't fight,
and we didn't hit.

and for that one hour,
our hearts would love.
and for that one hour,
our lives had changed forever.

for such a short time,
my heart opened to meet yours.
and your heart opened to meet mine
and we knew how we came to be.

through all that time,
through hatred and grief,
we fell in love,
but we were to stubborn to admit.

and now that we do,
we feel relieved.
we no longer fight,
for our hearts beat as one.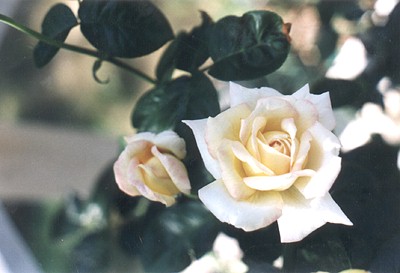 © Jacqueline S., Hanover, MA