Of Motes and Dust
June 27, 2012
Transparent waifs afloat in bars of light
Glow and sink from apparent weight.
Invisible in dark, bright in sight
From the majority each mote has strayed.

The golden sparks tend to collect
In places of residence without invite,
Yet exist in a place where none object
Rather expect wandering shards in flight.

A place of warm sighed breathes
Steady, patient, content in rest,
Where tails sweep in pendulum swathes
Lethargy hangs from drooped lids in duress.

Freedom, liberty, power innate
Beings lacking master at day
Return infallibly at night
To be boxed in nests of hay.

Is it shameful to feel relief
That beasts so free surrender to be penned
And flying motes in their belief
Consent with gravity to descend?

When I am a singular waif
Struggling against the routine,
Am I allowed without distaste
Of failure to yield, plummet, and careen?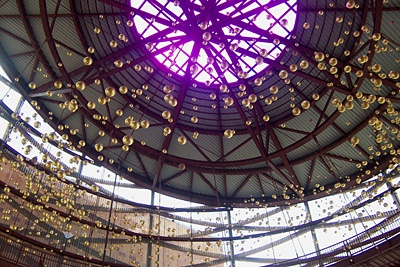 © Amanda P., Garden Grove, CA