She Tells Me
June 26, 2012
She tells me I must be sick.
And she feels my forehead for a temperature that isn't
there but she says I'm burning up because that's
what she wants it to be;
An illness, that I will someday get over.

Perfect, she tells me I'm perfect.
Perfectly normal.
You have a bad immune system,
you'll get over this soon;
she is convincing no one but it makes her feel better.
But I'm far from perfect and secretly she knows this.
You could play connect the dots on my face and my A's aren't straight.
My clothes are a little bit louder, a little more me, because I don't want to be perfect, to be a barbie, to be them.
And my hand holds the hand attached to a body that she will never accept.

She looks at me and asks why can't you be like them, why can't you be like them-
But when I turn to her ready to respond I get her ice cold shoulder and ear plugs in
Because she doesn't really want to hear an answer.

And she paints me in her head as she wants to see me in front of her
because I can't stand in front of her anymore.
And I try to scream from far away that I have fallen in love
but she doesn't hear me because I guess at sixteen I don't know what love is-
Even though she screams down the halls at night telling me I may know a little more about it than her.

If I could, I would tell her that love is the way their heart beats faster when you hold their hand
and that you can see the world a little bit clearer when you're standing next to them and yes,
maybe I'm wrong but that's a chance I'm willing to take.
And I'm sorry that you never took those chances
And I'm sorry you are stuck in a hole that you can never dig yourself out of
because you don't have the shovel.
And I'm sorry I know what I want and that it's not the same thing you do.

But she tells me, again, that I must be sick.
Because no daughter of hers will be stuck with this disease.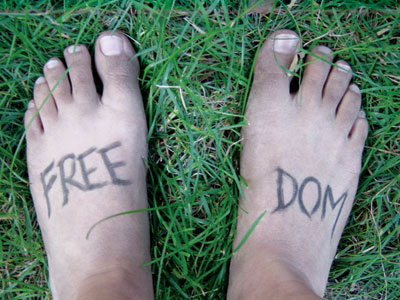 © Anna B., Northville, MI