World At War
June 25, 2012
The world is torn.

Thus we all must mourn.

The world is at war,

And it seems as though, everyone is trying to keep score.

No one can hide from its wrath, nor run from its pain.

It is impossible to hide everyone's genocide.



So many are lost.

so many gone forever.

No sound can be heard at the morning's dawn,

other than the sound of rapid fire, cries and pleads ,for death, or for help that may never come.



Tempers are running hot.

Will this ever end?

Will our hearts ever fully mend?



The world is at war,

And I wish for this no more;

So that my heart may come back home,

And so our hearts may begin to mend.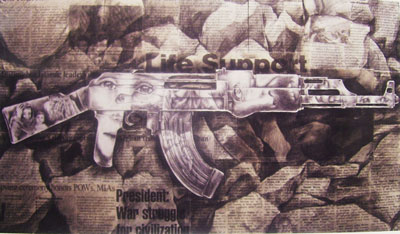 © Claire V., Lubbock, TX