"What is Love?"
June 14, 2012
"What is love?" they say
The ones who know little of what may not or may
Cause a change in life or simply make a person's day
Or be so beautiful, that it takes one's breathe away.

Each day from dusk to dawn
They ponder and ponder on,
And though many sleepless nights have gone
They don't understand the effortless tenderness between a doe and her fawn.

"What is love?" they enquire
Those who haven't experienced anything comparable to the desire
Never felt the passion or the fire
The emotions that are certain to inspire.

Unknowingly they pass their time
Reading a romantic novel or a rhyme
Puckering their mouths like they've just bit a lime
Unaware yet disapproving of the force that makes it all fine.

"What is love?" they cry out
The continuous curiosity becoming a clout
On the previously stubborn doubt
That an energy superior to all is roaming about.


They later lose all hope-
Clinging onto the idea by just a single thread of a rope
And without love, they learn to cope
Wistfully, wearily, having diminutive scope.

"What is love?" for the last time they tried
But by this they could not abide
And one day they shoved their apprehensions aside,
Revived and rejuvenated, sat down and sighed.

Devoid of love in the past they had fresh appreciation
And of this mystical force they now had admiration
Having realised the value and having full comprehension
They no longer had need for any articulation.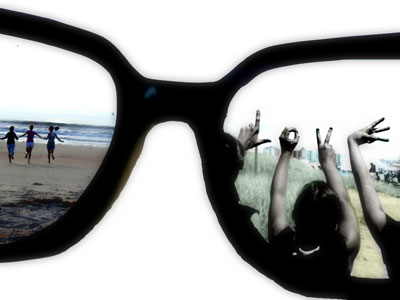 © Christina G., Bedford, NH