Death
June 22, 2012
Silent as the lightest breeze,
it doesn't need any keys.
A hand on your shoulder,
the world around you gets colder.

The Grim Reaper is not its master,
he is only a caster.
It chooses who it wants,
and carefully it plots.

The way it takes you it chooses,
it never looses.
In many forms it appears,
taking on your worst fears.

It's victims never breathe again,
never will they sin.
The good die young,
but the bad to hell they are flung.

You are now its victim,
there will be no sanctum.
An angel in the night,
now it takes flight.

It's coming for you,
there is nothing you can do.

No matter what,
the blood flows through the cut.
You toss away the meth,
but to late, here comes death.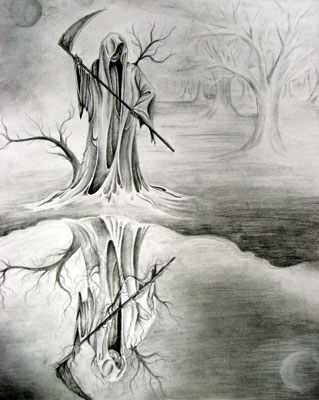 © Lacey T., Wasilla, AK