Souls
June 22, 2012
Darkness within me,
Can't I be free?
Down the corridors you run,
Did you think dark magic was fun?
Demons chase you down the hall,
Suddenly you fall.
You barely breathe, you know your fate.
If only you didn't have so much hate.
Slammed to the floor,
Dragged through hell's door.
Muscles snap, bones break,
On the floor your nails rake.
Trying to get free,
But you know you have nowhere to flee.
You blood stains the ground,
You will never be found.
You scream out in pain, in agony,
Blood caked eyes, you can't see.
Now lay in the grave you have made,
Accept you can't be saved.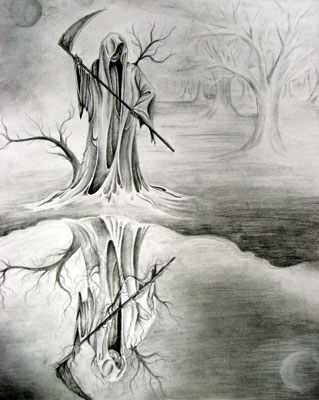 © Lacey T., Wasilla, AK