an Honest Prayer
June 21, 2012
Long this path we have walked
Now I must call on you to pray

Dear God
Creator of the heavens
Do you know we're looking for you?
That your "servants" plead with us
To use us and mislead us?
Do you know we are ruled by our lowest impulses?
Heavenly Father, deliver us from this
Weakness in ourselves and others.
Give us a creed to believe, give us trust
Fill us with inspiration to create
And move from this place.
Show us what we can change
And what must stay the same
Give us wisdom to tell them apart.
Do you know we pray for life and hunger for death?
Glued to every grisly story?
Sate our lust for blood, Lord of All
And bring us to the end of the rainbow.
Deliver us from deception, ever present.
Let us see beyond our cage and walk into greatness
On metal wings, send us away from here.
Allow us to let go of our human failings and see clearly.
Let us be blind no longer, but see
What is just and true in this world
A solitary Rose, Tower of divinity.
Let peace, as a wave, crash over war
Wash away the stains of red, leaving us pure.
Let that flood drown closed minds and nourish ones open.
Show us the way to your throne
Show us good is the way.
Let the faithful see that you are truly a god of forgiveness
And forgive the skeptics.
Show the faithful you are a god of peace,
And end our wars over words and thoughts.
Show the faithful you are a god of love,
And love all humankind.
For we are all machines, show us the difference
Between defective ones and different ones.
Deliver us from blindfolds
For you would not blind us with your light
To what is real and true.
But most of all, give us what we need
What we deserve is far worse.
Please, father, deliver the children from hell.
Deliver them from their boogeymen.
They are boogeyhumans, demons among men.
Save our soldiers from marches to death.
Oh, great Creator of Being, help us to perform our art and perfect our lives.
For hope we pray
Amen.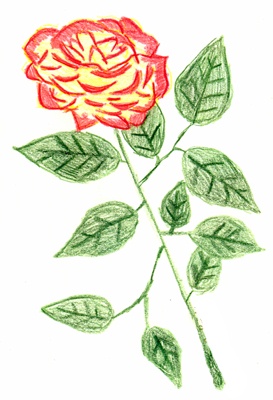 © Kelly A., Niscayuna, NY