Lost in a Poem
May 27, 2012
We were lost in a poem,
a tangled up scroll,
The blade of the quill kept the lovers apart
and the stanzas stretched on
the black ink
the off-white page of our faded love story
like the skin on the drum that beats on
and on.

The poem was so close,
but the lines
weren't quite rhymes
and we kept rhyming words
with the exact same words.

My heart was in your hand
but your heart was somewhere else
lost between the lines
that I couldn't never quite navigate
like the keyboard at night with the typing of my hands
rolling along to the beat of my heart
that we lost in those lines that stretched on so long
and our story would never be perfect because you were a year younger and I was a foot taller and nothing could ever be right
because the blush on my cheeks did not complement your hair
but we were part of the same poem.

The same poem with the same parts and pieces and paragraphs
and it almost worked out with your chocolate colored eyes and my chocolate filled thighs
but the stanzas were never the same length, and the spelling was a bit off
and our english teacher never liked it when we
forgot about grammar.

Your verse has ended but mine has just begun
and here I am.

Alone.

In a poem I crawl through the spaces
left between the CAPITAL WORDS
and the vivid verbs
I clamber about till I unearth your heart
I've found it at last
but you're long gone
and if I could only rewind time I would find you at the beginning
and take your hand then and we'd be together
at the end.

But here I am.

Alone.

In a poem.

The pace is slowing down, my heart is beating loud,
and the poem draws to a close.
Oh yes,
the poem draws to a close.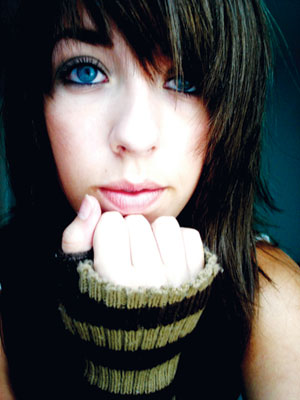 © Brit H., Peabody, MA