White Out
May 20, 2012
Thousands of thoughts
Running through my brain.
Yet there lies blank paper,
Laughing at my strain.

Many ideas bounding about,
They're playing hide and seek,
But wont come out.

Olly Olly Oxen free
Play time is done
Let's be serious
No time for fun.

Jot down a note
Compose a line
Let's write something beautiful
Let it all be mine.

Tag, you're it
Time for you to shine,
No, not good enough
Backspace the line.

Thoughts so tricky,
Eluding my hold.
Taunting me openly
Being so bold.

You were dreaming of stardom
Thinking of fame
I put you to work,
And off you run again.

You're not being helpful
All hiding away.
My paper is still blank
I call foul play.

Hundreds of thoughts,
Still traveling around
I cannot catch you,
You've won this round.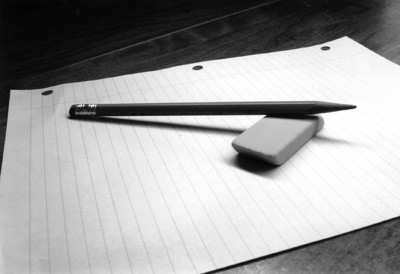 © Michael H., Mildford, CT