Ice Cold
May 26, 2012
It's icy,
It's cold,
It's iron,
It has a dark hold.

I shiver,
I fold,
I quake,
But I'm not cold.

There's pain,
There's hurt,
There's fear,
It's quite curt.

I cry,
I scream,
I fight,
I dream.

There's no air,
There's no thought,
There's no room,
I've been caught.

I toss,
I turn,
I kick,
And I burn.

There's fire,
There's peace,
There's nothing,
It's fierce.

It laughs,
It bites,
It snarls,
It fights.

It relaxes,
It contracts,
It squeezes,
It's all facts.

I escape,
I get ensnared,
I trip,
And I get scared.

Where it ends,
I do not know,
When it starts,
I simply yell, "NO!"

Not again,
Not this time!
I wish it wouldn't come
Like this, on a dime.

"Go away!"
I yell, louder now.
Sometimes I feel
The sweat on my brow.

Breathing,
Screaming,
Crying,
Dreaming.

Where'd it come from?
Where does it hide?
Why does it show its face,
Only once in a while?

"Be gone!
Be free!
Be quiet!
I cannot see!"

My heart,
Is held captive.
My mind,
Is not active.

I'm confused,
I'm lost,
I'm dizzy,
I'm covered in frost.

It's dark,
It's bright.
There's shadows,
There's light.

What's happened?
Where've I gone?
Why is it here?
This is not where I belong!

Get me out,
And really fast!
I don't like this,
It's much, much too vast!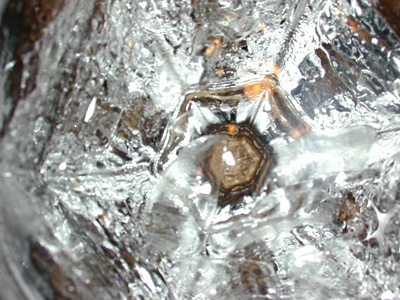 © Maria R., Allston, MA