Love and Hate
June 6, 2012
I want to talk about people.
How they walk, talk,
Carry themselves.
How one person can change the world.
With letters that combine to form words
Floating around in unused space until they fill a speech.
How people can be so alike and yet so different

I want to talk about hate.
How lots of people in lots of countries have it
Swirling around them like an angry dust cloud until it consumes them
In one giant gulp.
How hate can make people kill because of it.
Talk about 9-11-01
Where many people died.
Where families were broken apart like the towers breaking.
How they came crashing, down littering the streets
With blood, rubble and injured people.
Talk about war.
World war one and two, Vietnam…
An ongoing list.
Where people fought and died.
Where people were imprisoned and feared.
Where children were killed
Where people fought for "peace" for their country
But,
What where they really fighting for?

I want to talk about love.
The love that you can find in houses,
Where smoke rises from the chimneys and rises into the sky.
A house that is filled with a family
With brothers, sisters, cousins, nephews, nieces and dogs.
With moms, dads, aunts, uncles, grandparents, and cats.
Where toddlers run freely and children play tag.
Where parents converse and sleeping babies snore softly.
I want to talk about this house because it was engulfed in love.
It was a home that was saturated in love like popcorn saturated in butter.

I want to know how people can love someone and hate them all at the same time
I want to know how people can give up their kids and leave them for hours.
How people can abuse their kids.
Give them bruises and scars each telling a story of twisted love.
How they lead their own children to fear them like the boogeyman.
How all sorts of people say they love that person that they are hating and hurting.
How people can let someone abuse another person and stand there,
Doing nothing while that one person endures emotional or physical pain.
How that bystander goes on living with their life,
Knowing that they had a chance to save someone's else's life and they didn't.

Some people hate because of envy.
Because she's skinny and her boyfriend's hot
Or because they have money and are talented.
Envy that corrupts and taints.
It consumes and twists your words
Because I think they mean
I love hat she's skinny and that her boyfriend is hot.
I love that she has money and is talented.
Because
What is the difference?
Hate, Love
They are just words.
What we do with them,
The speeches we give with them,
Well that is entirely up to us.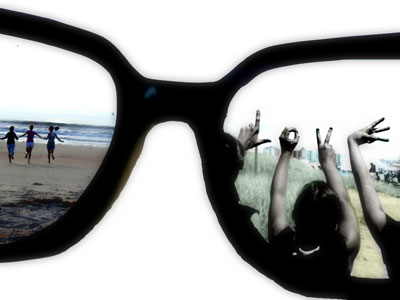 © Christina G., Bedford, NH