The Arrow
May 25, 2012
The Arrow


I grabbed the bow, ready to shoot.

The wind blows through my hair as the sun beats down on my face.

I picked up the arrow and glanced at the target.

Although the target was hardly visible, I began to aim.

Before aiming completely, I took a deep breath.

My face was burning in the blazing sun.

If I shoot too early, I was sure to miss.

I aimed and anchored my two fingers on the tip of my lip.

As I aimed, my body began to ache.

I released my fingers and let the arrow take flight.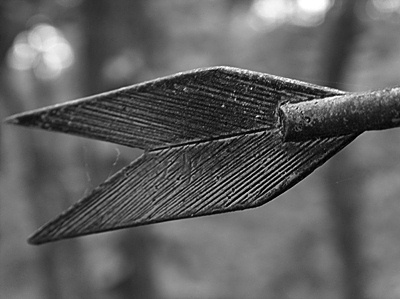 © Sean C., Princeton, IL