My Dear Sweet, The Only Sun
May 25, 2012
Once upon a time,
Long ago,
There was a Kingdom,
Where it always snowed.

Weighed down with guilt,
Of a Kingdom made,
From daughter built,
They wished and hoped.

Jack Frost came,
For common his visit,
He prayed along side them,
Never a word he whisper.

Then one day,
The prayer was heard,
A child was born,
The Prince; A Boy; The Son they heard.

Jack Frost fell in love,
With the young boy,
As he grew,
The only Son.

The tail comes to an end,
Jack Frost ran away,
When he heard his love,
The only Son.

No fight was fought,
No war was won,
But deadly words were uttered,
"I can never love winter, never him."

So Jack left,
And no more would snow fall,
But a young price would cry,
For he was the Sun.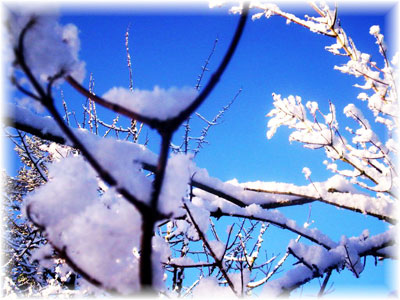 © Anna K., Portland, OR