Mother's Hand
May 21, 2012
I cried, like a lost, shrieking soul
Echoing terror in the deathly lull
All alone, entombed in an obscure void
The spirits unable to be buoyed.

The excruciating pain ripped coldly
And only the blizzard numbed the agony
As I shivered and shivered
The anguish unable to be rendered.

But suddenly, a warmth, touched my forehead
Waking me from the horrid dread
Not alone, I began to soar in heavenly light
The darkness vanquished out of sight.

Echoed the sound of a lively melody
As soft warmth healed the malady
And I became calm and calm
The torture cured by the powerful palm

The palm of the mother's hand.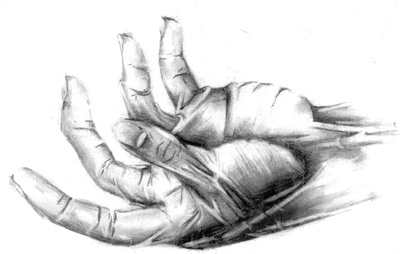 © Yisrawayl G., Philadelphia, PA