Haven
May 30, 2012
Sick with regret.
Filled to the brim with anguish.
Stuck at the bottom with no way to the top.

She can feel the burning.
It has to stop.
She can feel her blood boiling, her face streaked with sticky salty tears.
They won't stop.

She reaches for something to hold on to.
She claws at the wall in search of a haven.
Something to keep her safe.
Searching with her eyes swollen shut, no feeling of comfort reaches her hands.
She grips herself tight for support. But it's not enough.
It will never be enough.

Anger heats through her suddenly.
She reaches for the nearest thing and throws it blindly at the wall.
A picture frame of her mother.

She gasps as the shards of glass scatter, her fit momentarily subsided.
She reaches for the frame, retrieving the torn picture and bringing it to safety.
She holds it to her for protection.
She whispers "I'm sorry."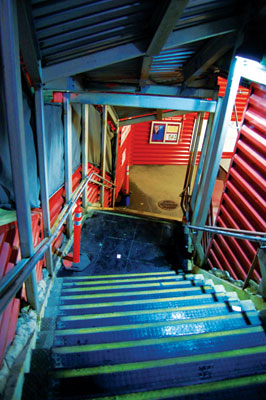 © Karen C., Holbrook, MA